Watch: Kishore Hari on Science Sandbox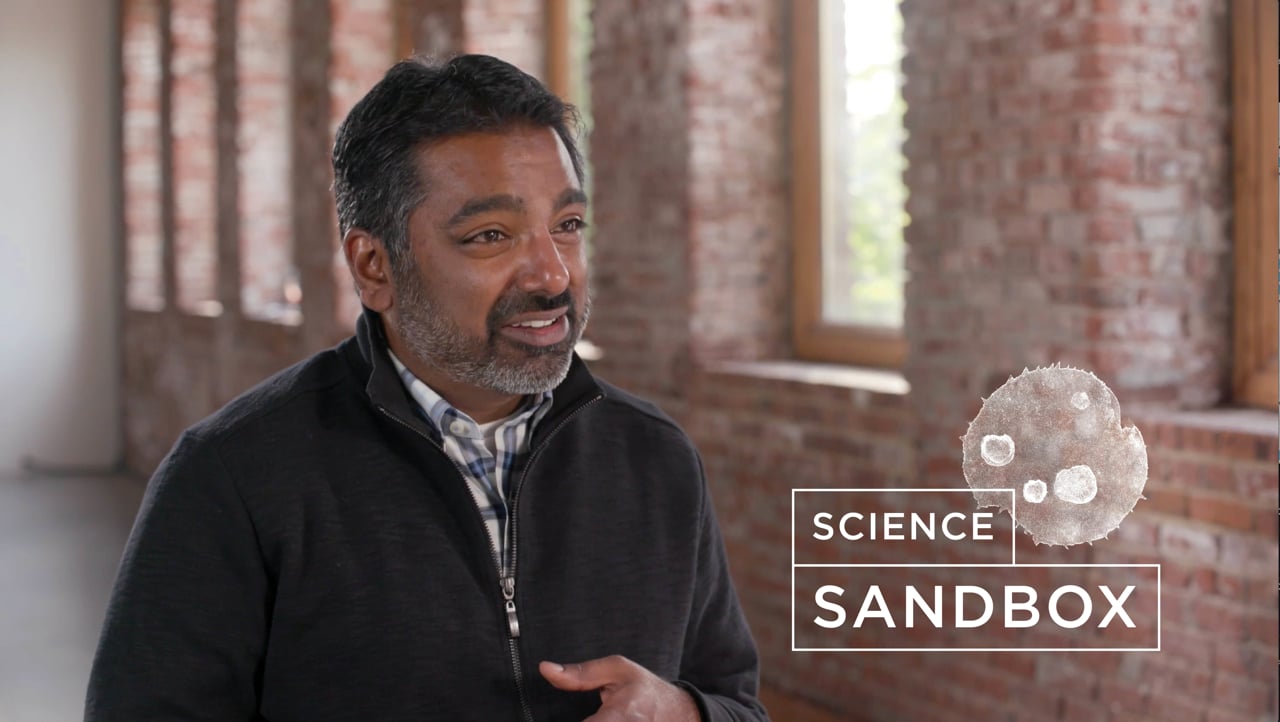 To help forge thoughtful partnerships with organizations that push meaningful science engagement forward, Science Sandbox seeks guidance from an eclectic and esteemed team of advisors who are visionaries across a wide spectrum of expertise.
In May 2017, the Science Sandbox team gathered members of their advisory board, and asked them to consider questions such as, "What does it mean to think like a scientist," and "How can scientific thinking be used as a tool to make decisions?"
Watch more short takes from the meeting and meet other advisory board members here.
Kishore Hari is a science educator who specializes in producing innovative live science events. Currently, he's the director of the Bay Area Science Festival, which is based out of the University of California, San Francisco. Hari hosts Mother Jones' weekly science podcast Inquiring Minds and is the science correspondent for Adam Savage's Tested.com. Kishore is a former chemist who previously founded an environmental services company that specialized in treatment and removal of mercury.